Young Numismatist (YN) Program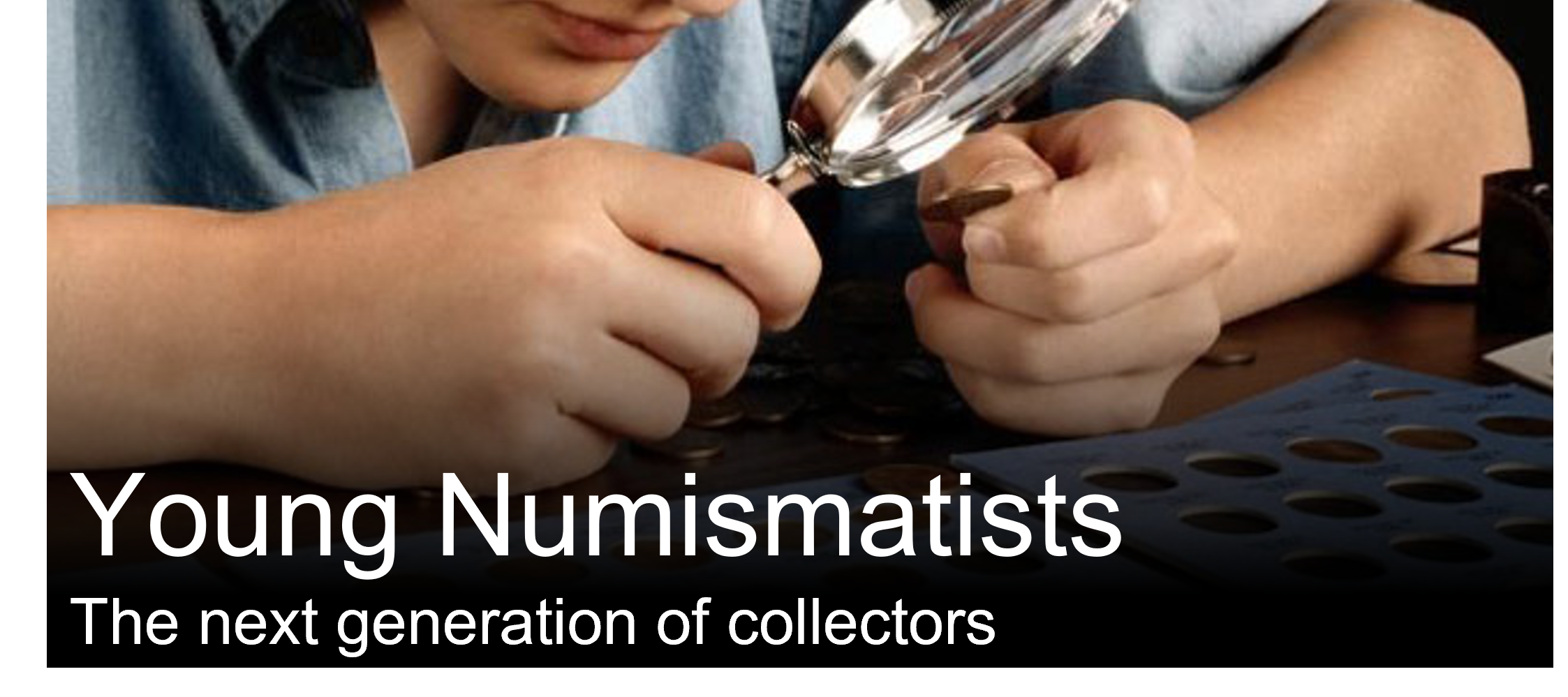 Message from the YN DIrector
While the CFCC welcomes new members of all ages, we particularly encourage young numismatists (coin collectors) to learn more about our hobby. We feel a need to encourage of all ages, especially children, as they are viewed by everyone as the future of the hobby. Coin collecting in the new millennium is not the same to kids as it was in the 1960's. Back then coins of numerous designs circulated freely. Today, fewer 'collectible' coins are found in pocket change (with the exception of the new Statehood Quarters). We do our best to make young collectors feel comfortable within this numismatic environment.
About CFCC's YN Program
Before the first meeting of every month (5:30pm whereas the regular meetings begin at 5:45pm) our YNs and the Education Director have their own meetings. These meetings are geared toward both those who are avid collectors and those just starting up. At each meeting, many numismatic topics are discussed, depending on the theme of the meeting (usually a certain coin series, but subject varies each month) and coins and supplies generously donated by club members are given out.
In addition, the Young Numismatists (YNs) have the opportunity to serve as runners in our bi-monthly auctions where they earn YN dollars to purchase coins for their collections. YN dollars are a club issued script that dealers who are in the club will accept as cash. This allows our YNs to obtain coins that may otherwise be too expensive. YNs are also encouraged to write short articles for the club newsletter, "Numis-notes" and to take part in programs offered at the state (Florida United Numismatists) and national (American Numismatic Association) levels. We are fortunate to have about 15 kids which show up on a regular basis. This is at a time when many coin clubs have no YN members at all.
If you can attend our meetings, bring your children. We're sure they'll enjoy it as much as you do.
At each of its Semi-annual coin shows, CFCC is proud to host a merit badge clinic for local Boy and Girl Scouts. The program is offered on the Saturday of our coin show and has a phenomenal success rate. The scouts earn their badges and always walk away with at least a bag of coin collecting "goodies" that we give away to help encourage the hobby. More details will be announced as the date for the program and coin show draws nearer.