Welcome to the Central Florida Coin Club
General Information
The Central Florida Coin Club was formed in 1955 as a not-for-profit organization, operating for educational purposes. CFCC stimulates knowledge and interest in numismatics and associated hobbies. The CFCC is one of the most active coin clubs in America. We have approximately 175 members, with 50 to 75 attending every meeting.
Club Activities
The Central Florida Coin Club hosts bi-monthly meetings during which members buy, sell and trade coins, currency and numismatic supplies. The club is involved in educational activities frequently inviting speakers to attend and present on a variety of numismatic topics. The CFCC also sponsors both a spring and fall coin shows each year. These shows are held at the Central Florida Fair Grounds, attracting 70 to 75 dealers. The club actively supports the Florida United Numismatists (FUN) through a variety of volunteer efforts including FUN Show registration. In an effort to increase membership and build relationships between club members and the local numismatic community, the club also hosts an annual picnic as well as a Holiday party in December. The CFCC plays an active role in the community by making presentations to local schools and other organizations in an effort to educate interested parties in the history, art and value of numismatics as a hobby.
CFCC Educational Programs 2018
March - Military Payment Currency - Bob Hawes
April - Shipwreck Coins - John Catiller
May - Hidden Gems in Lincolns - Dave Elliot
June - Steve Hilton - TBD
July - Florida Paper Money 1718-65 - Ray Herz
August - Florida Paper Money 1866-1935 - Ray Herz
September -Relic Tokens - Dick Wells
October - English Sovereigns - Paul Knudsen
November - Nick Boyd - TBD
CFCC Supports Local Scouts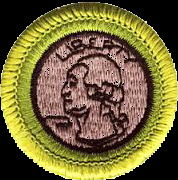 The Central Florida Coin Club supports Central Florida Scout troops with our Coin Collecting Merit Badge clinic. This clinic is run on Saturday afternoons at 1pm - upon request only. Please contact the Central Florida Coin Club for more information.

Click the YN tab to read more about our programs for kids (Young Numismatists)

Raffle Winners
Below are the winners of the club Gold raffle. Held on Saturday, April 7th, 2018. Congratulations to all the winners!
| | | | |
| --- | --- | --- | --- |
| Place | Prize | Winners Name | Ticket Number |
| 1st | 1/4 oz gold | Jeff Moon | #1683 |
| 2nd | 1/10 oz gold | Bob Russell | #0083 |
| 3rd | 1/10th oz gold | Donna Moon | #1604 |
| 4th | 2 1/2 peso gold | Jeff Breat | #0394 |
| 5th | 2 Peso Gold | Jim Ault | #1440 |
| 6th | 2 Peso Gold | Bob Russell | #0081 |
Calendar of Events
CFCC members can participate in club meetings, coin/currency related events in our community and attend regional shows. Open the calendar below to view a complete list of numismatic events.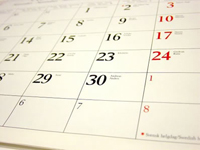 Click the Image to view the clubs' Calendar of Events